Tribute to Bram Taylor
Bram was a playing member of the Band for about 50 years. A very talented musician, Bram had a wide-ranging involvement in music – including:  choir-master, trombone-soloist, band-master, and orchestral player.
Bram was born in Sheffield on 11th August 1920, to parents who were both musicians in the Salvation Army Band.

When Bram was still small, he showed an interest in playing an instrument, so he was given a trombone and joined the local Citadel Y P Band in St. Marks Road, Southampton.

By the age of fourteen, he went into the senior band and with the help of private tuition, he soon became an accomplished musician.

At the age of twenty-one he married Olive and they had four children, who all went on to learn and play music, and in turn to teach their children, to whom Bram gave a guiding hand and ear.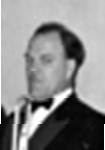 In 1947, he joined the Albion Band and went on to tour various parts of Britain and Europe, winning cups and medals in competitions. At the same time he became Choir Master to Northam Methodist Church Choir.

1950 was a very special year for Bram, as he won the Southern Area Contest to participate in the Festival of Britain. In 1951, Bram travelled to London to play as the only solo trombone in the Festival at Wigmore Hall. To complete this year, two weeks later, his middle son Haydn was born.
In 1955 he became Deputy Band Master of the Albion Band (City of Southampton (Albion) Band and held this post up until his death on the 29th September '96.

Bram has played with most of the pit orchestras and bands in the area and was well known as a musician in the South. At the Poole band contest in December 1995, Bram was presented with an award for 50 years with local brass bands.
Bram was an inspiration to many, with his tremendous skill and style as a musician reinforced by enthusiasm and commitment. The Band is proud to have had a lasting association with such a fine man and outstanding musician.