London Marathon
On the 17th April the band made what is becoming its traditional trek to the London Marathon. We were allocated to play in the same place as last year on Jamaica Road in Bermondsey which is at about the 12 mile point of the marathon.
It was an early start for the band leaving Southampton at 6:00am in order to arrive in London before all the roads were closed off.  We arrived at about 8:00am and immediately descended on the nearest coffee shop for breakfast. The owner must have thought all his Christmases had arrived at once!! Having polished off a number of bacon sandwiches and the like we were able to set up in order to be ready by the time the first runners (or wheelchair athletes) went past.
The band played from 9:30am until almost 1:00pm with only one short break in between. They played a selection of lively music to keep up the spirits of the athletes. The London Marathon theme (Ron Goodwin's The Trap) was played more than once as was the Sports Report theme on Radio 5 (Out of the Blue).
By 1:00pm the mop up operation had begun and the stragglers were having to negotiate the people and lorries clearing up as well as their fellow runners.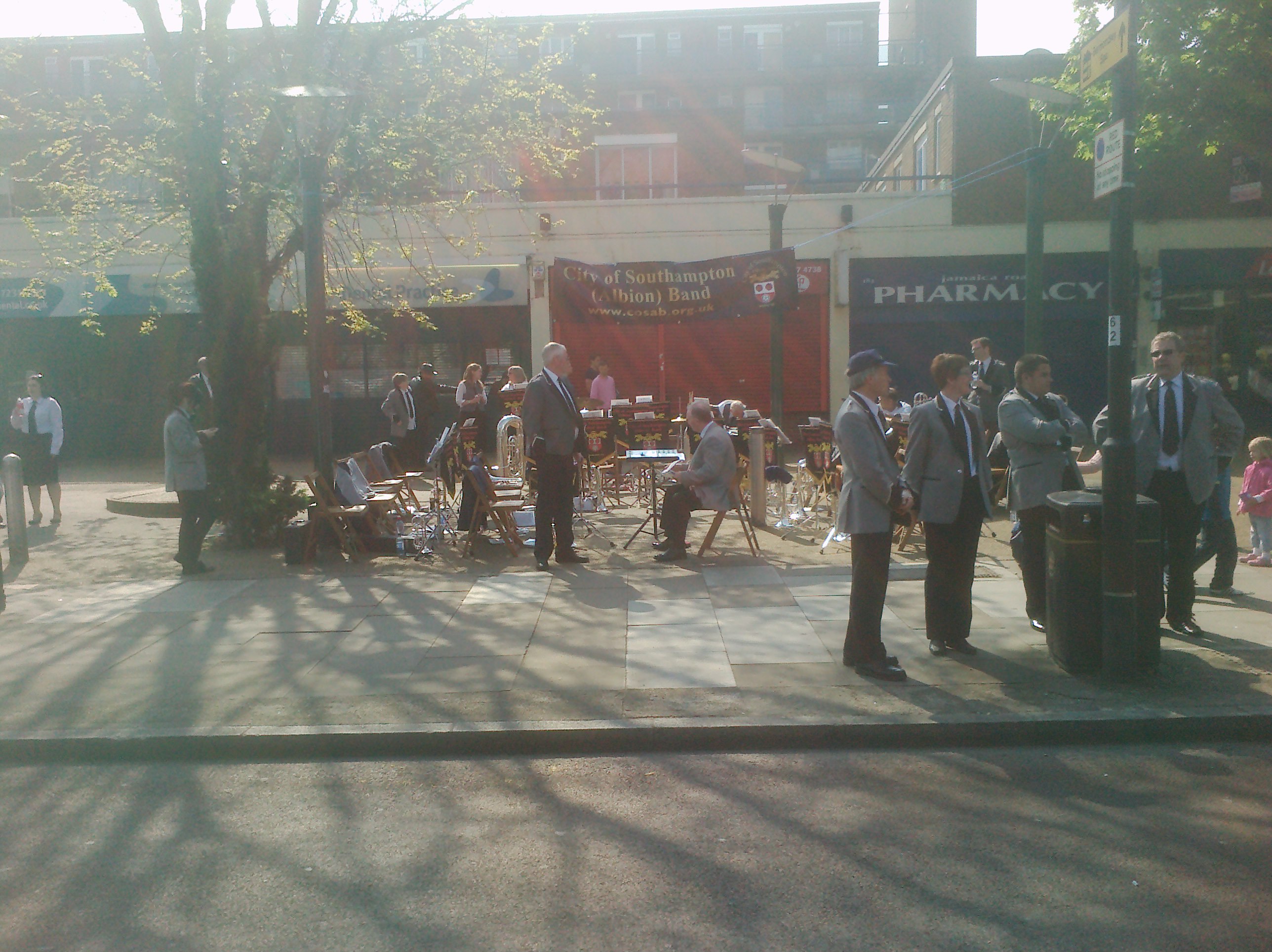 The band packed up and were able to get on their way. They were able to get home at just after 3:30pm when some athletes were still running.